Through production of operas composed by women, DEN ANDRA OPERAN (DAO) changes the gender imbalance in the opera world.
The earliest opera by a woman known to us is from 1625, Ruggiero by Francesca Caccini. Since then, hundreds of operas have been written by women through the centuries, many of them very successful in their day, but thereafter edited out of the musical canon. Today, nearly 100% of operas staged by the opera institutions of the world are written by men. Den Andra Operan's mission is to bring the hidden gems of opera history to life again. By ensuring that the voices of women composers and librettists are heard we gain new perspectives, new stories and new audiences, which enriches our understanding of women in history and in the present.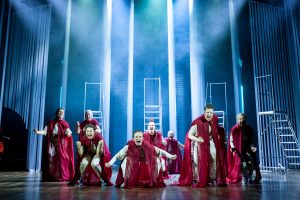 We are always looking for new artistic and academic research collaborations and would be delighted to hear from you.